---
---
The remotely controlled gasoline lawn-mower with self-dumping grass catcher brings completely new dimension into the sphere of lawn treatment. First of all by the fact it makes lawn mowing a kind of entertainment. No more it is necessary to obediently march behind the mower or even push it. Also to dump the grass catcher you don't need to use your own hands. The RC lawn-mower works for you and you only control it like a child toy.

However, it is definitely not a toy. First of all because it works hard and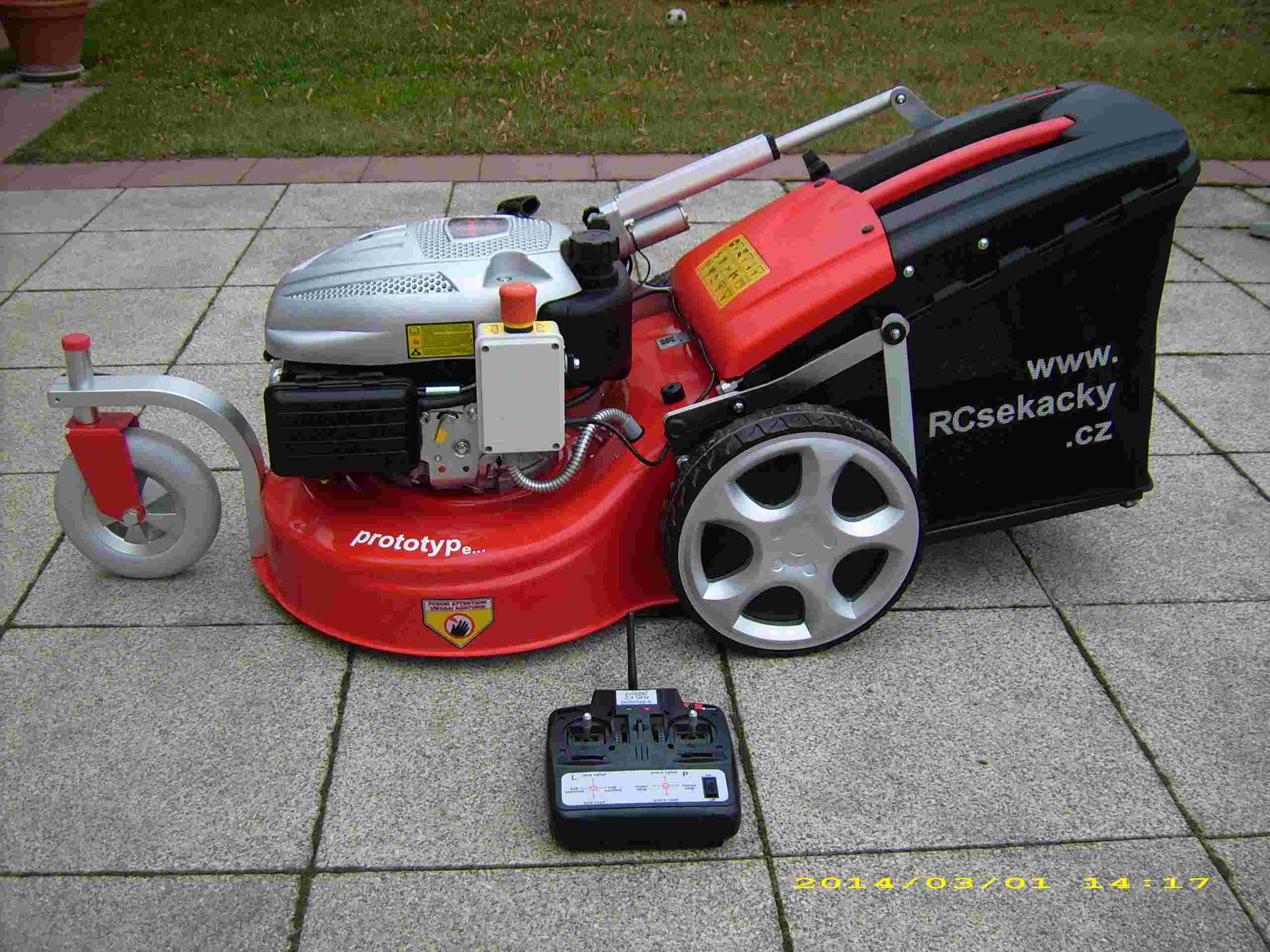 effectively and with its efficiency doesn't lag behind its pushed colleagues. Its only limit is, same as with the other mowers, the amount of gas in its tank. Its wheels are driven electricaly and the necessary energy is made by its own little generator. It is the very electrical undercarriege drive that makes its maneuvring abilities unreachable by the others. These abilities put the RC lawn-mower into the role of a real garden dancer. But it is just up on you, because it will obey only you. No way be afraid of the controlling technique, you will make friends within minutes.

The technical design of the mower respects all the necessary security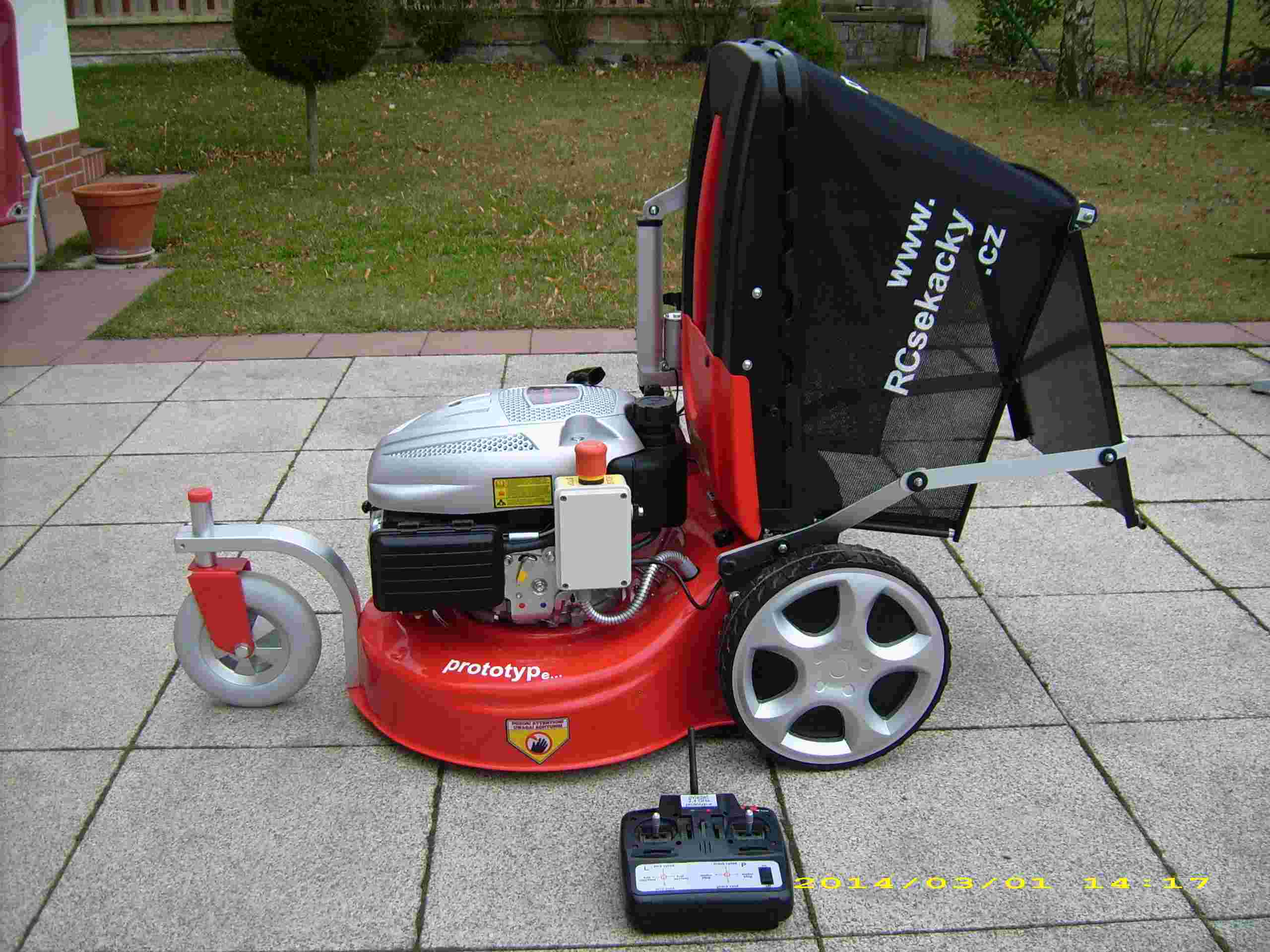 precautions and in many ways it goes even beyond them. For example it is unique with a system that will not allow the operator to control the moving mower, unless he is at a sufficient distance from the machine. Well, nobody's perfect :-).
The grass catcher is another very kind assistant and even a surprise for the watching audience. By a slight move of a controlling element the full grass catcher is dumped just where you want it. The mower is back to work within seconds wihout you even touching it.


The way of lawn-mowing is only up to you. It can collect the grass, mulch it,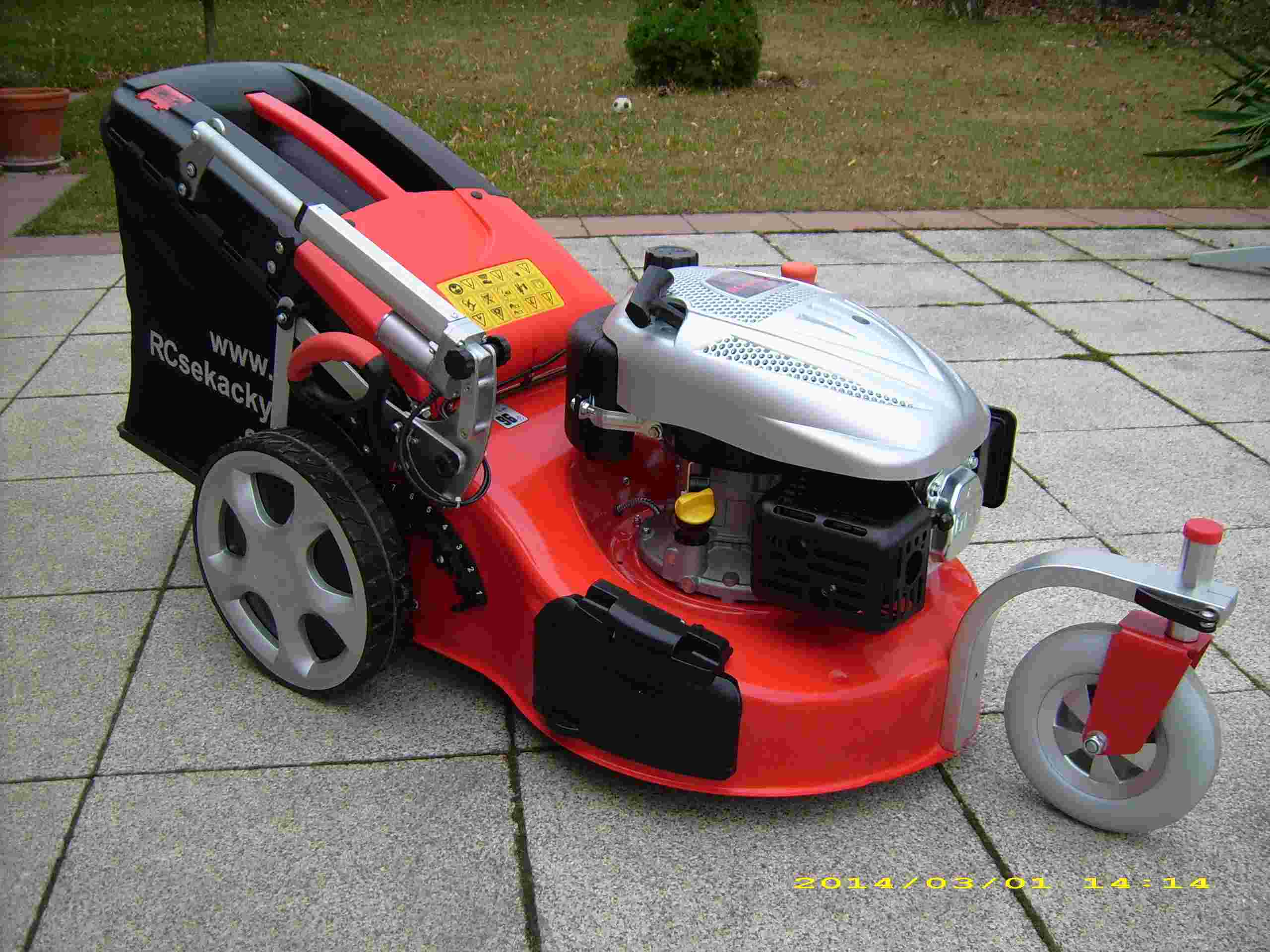 even dump it in a row by itself. The height of cutting is adjustable by an easy operation. The only physical contact of the operator with the machine is switching on the system and starting the engine. But even the start can be made more comfortable for the user by mounting a gasoline engine with electrical starting motor. The weight of the mower is up to 40 kg (88 lbs) according to the design, so it is not a real problem to move it along a stairway or loading it in a car. The price of such a machine is comparable with the average price of robotic mowers, but it radically overtakes them with its operating features and performance without compromise.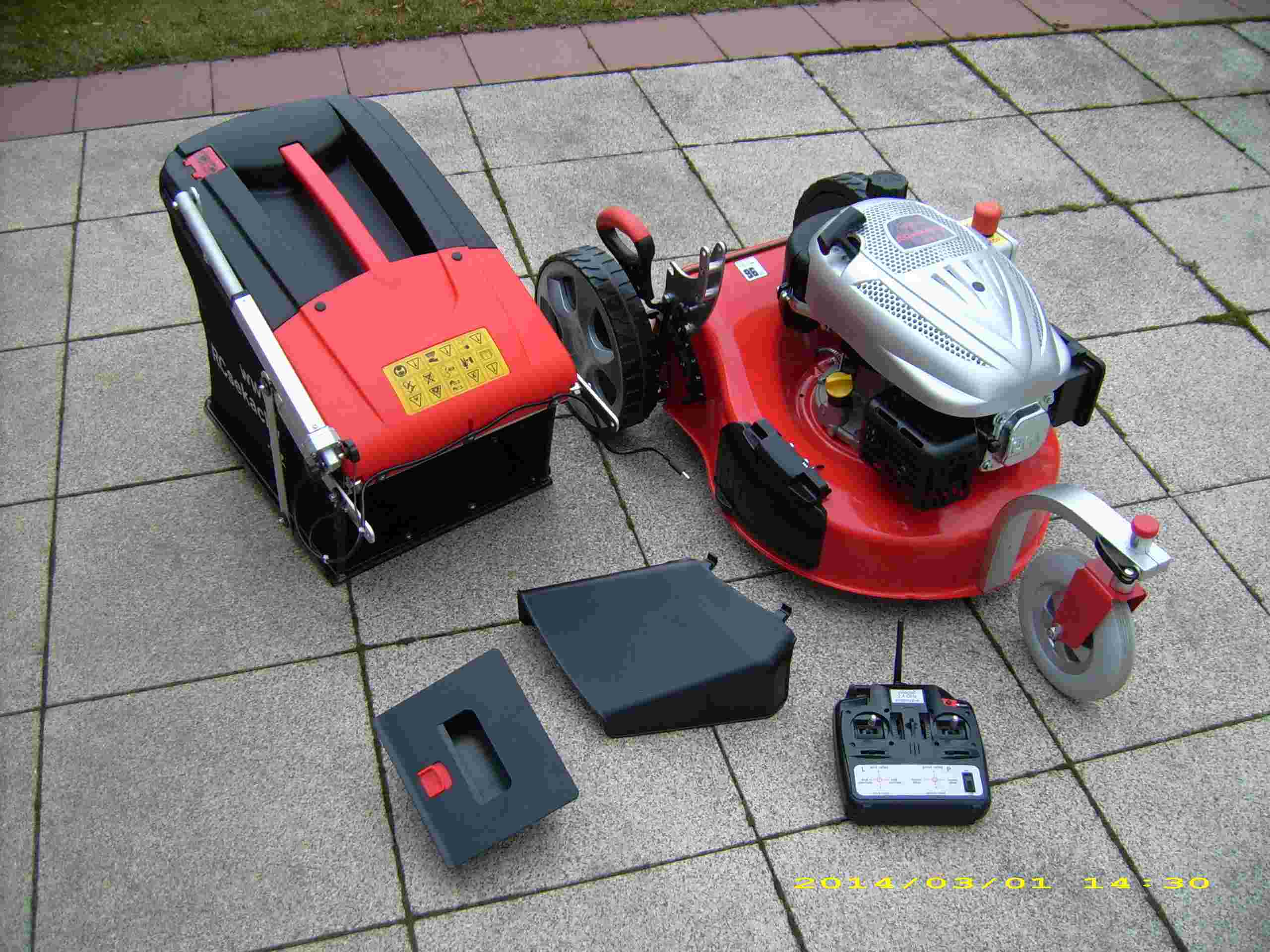 At a brief conclusion we can say that every garden is large for those who push a mower. But no garden is large enough for those who just operate the mower, as everybody enjoys entertainment in life...

Václav Barejška - 2014

...I am looking for a bright manufacturer ...
---
© 2013 Všechna práva vyhrazena, autor Václav Barejška